Looking for a Certified Home Appraisal in Pasadena, TX?
As one of the leading providers of residential and commercial appraiser services in the Pasadena market area, our certified appraisers can help you with valuations for both private and lending use. Our mission is to provide a fast, reliable and effective appraisal service that serves our clients needs exactly. Our appraisal fees are highly competitive and we take pride in maintaining some of the fastest report turn times in the area.
Our staff of appraisers are all local to the Houston area and are competent in appraising for various property types for any purposes including residential, commercial and mixed-use properties. If you have a commercial property that needs appraising our staff of Texas Certified General appraisers can provide you a quote based on the assignment details.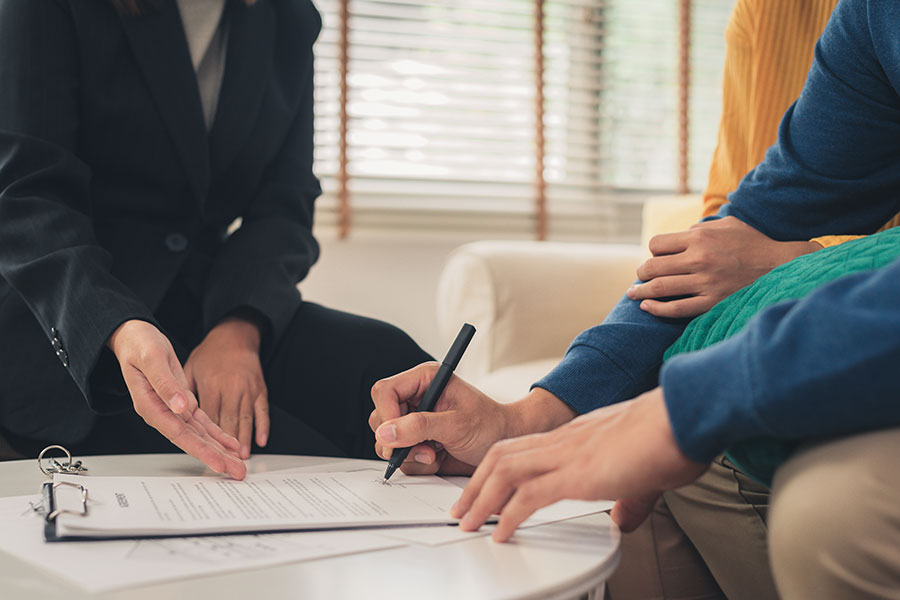 Furthermore, our appraisers are able to provide valuation services for any use including lending, private matters, insurance, legal issues and any other situation that requires an accurate and reliable property value. Be it homeowners or industry professionals, our dedication to you remains the same – to provide a reliable and courteous appraisal service. If you have any questions or you're ready to place an order, simply call the number on this site or complete the appraisal request form found above.
Do you need a residential houston appraisers today? Dial us directly or fill out our online quote form and a member of our staff help you shortly.
RESOURCES:
http://www.pasadenachamber.org/
https://tshaonline.org/handbook/online/articles/hdp02
http://www.ci.pasadena.tx.us/
Common Uses for Our Pasadena Property Appraisal Reports:
Common Clients Our Pasadena Appraisers Work With:
Frequently Asked Questions About Our Pasadena Real Estate Appraisal Services
Do real estate appraisals expire?
Every appraisal will include an effective date which indicates the day the estimated value was determined to be valid. The opinion of value could be accurate for a few weeks to a few months depending on market conditions in the area. If your appraisal is for a loan then lender guidelines will also impact the appraiser's decision on comparables and timingin adjustments. Most banks and lenders require that an appraisal be no older than 60, sometimes 90 days to be acceptable.
Can Realtors discuss the appraisal report with an appraiser?
Yes! Regulations allow real estate agents, or other persons with an interest in the real estate transaction, to communicate with the appraiser and provide additional property information, including a copy of the sales contract. No party, whether involved in the transaction or not, may attempt to influence the appraiser's opinion of value.
The two services are quite different in scope and level of research. CMA's usually contain a few recently sold and active comparable properties, and rely heavily on their prices. While appraisals also us comparable properties, the level of research placed into each property and subsequent adjustments are much more in depth than a CMA. An appraisal report will consider land values, cost approaches and income approaches in the case of rentals. For determining a reasonable range or "ball park" value, CMAs are great. But if you need a more exact and likely accurate value, then you'll need an appraisal. The most influential of all these factors is the person creating the report. Real estate agents write CMA's, and they don't always know the whole market or bear specific competence when it comes to home valuation. Unlike agents, an appraiser must possess explicit market area knowledge when performing an appraisal. Realtors are also tempted to indicate a property value that they feel meets the homeowners expectations in order to secure a listing. Appraiser's have no interest in the value of the property since they are paid a flat fee.
How is a Broker's Price Opinion different than an appraisal?
An appraisal accounts for all the data that influence real estate value and forms a more credible picture of a property's value. An appraisal is prepared as a result of a set fee which cannot be based on the outcome of the appraisal, or the property value. Only a state licensed appraiser can provide a certified appraisal. A broker price opinion estimates the value of a property and is performed by a real estate broker or agent. Ultimately, the motivation behind the report is the largest difference between a BPO and an appraisal. Brokers may earn a commission from a property sale that was made through a BPO contact; appraisers cannot be compensated for any outcome of the sale of a property. Although most brokers and agents are honest some might tell you what they think you want to hear. The appraiser is just interested in completing the assignment and getting paid. Their only concern is to deliver a fair, accurate and objective appraisal.
Lower Fees. Faster Turn Times. Better Reports.
Reliable Property Appraisals for Realtors, Homeowners, Lenders & Industry Professionals
Your Local Houston Area Appraisers
Residential & Commercial Values For Private Use Or Lending
Reliable Appraisals For Realtors, Homeowners, Lenders & Industry Professionals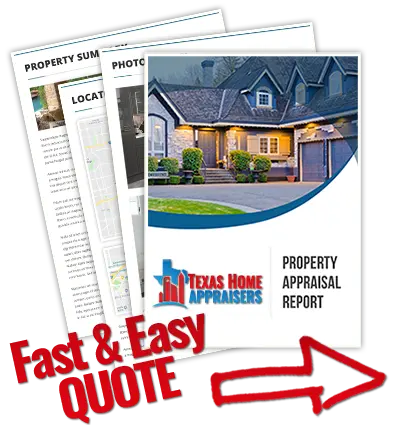 Get A Fast Home Appraisal Quote!
How Much Will Your Home Appraisal Cost?
Complete the Form Below to Receive a Quote From Our Staff