Searching for a Professional Home Appraisal in the Houston Fifth Ward Area?
Our Texas certified appraisers are the top providers of independent residential and commercial real estate appraisals in the Fifth Ward area. Our goal is to provide our customers with a fast, reliable and professional appraisal service that meets or exceeds their expectations and requirements for use. Our appraisal fees are extremely competitive and we are known for having some of the fastest appraisal turn times in the area.
All of our appraisers are Houston area natives and have over a decade of experience in the market area. We employ appraisers capable of completing all assignment from residential, commercial or mixed-use. If you have a commercial property assignment, most of our Texas Certified General appraisers hold the MAI designation from the Appraisal Institute and serve a large portion of South East Texas.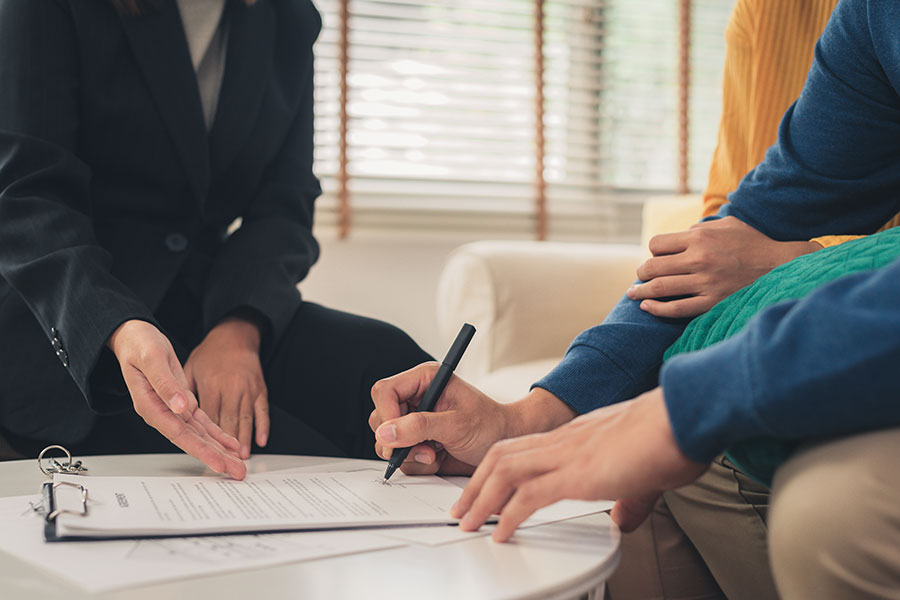 Common Uses for Our Fifth Ward Property Appraisal Reports:
Common Clients Our Fifth Ward Appraisers Work With:
Frequently Asked Questions About Our Fifth Ward Area Real Estate Appraisal Services
I have the biggest home in the area. How will that affect me?
Not necessarily. The appraiser will consider all relevant real estate data in the area. But when analyzing other recent sales, the appraiser generally will look for the homes most comparable to yours in terms of physical characteristics and the appeal of the location. In other words, the sales in your neighborhood might not make for the best comparisons if those homes are significantly less appealing. The appraiser may determine that the best for comparison home sales are in another neighborhood.
Why are new homes selling for more than resales in my area?
There are several reasons why new homes in a neighborhood will sell for more than a resale but the biggest is usually simple depreciation. While land does not depreciate in values – homes do. The materials and systems used in construction age with time and eventually need to be replaced. For example, appliances in a new home have their full functional life remaining as does the roof, a/c units, heaters, hot water tanks, etc. Conversely, a resale home that is only 4 years old still has four years of depreciation across all components and this must be factored into the appraisal. Lastly, new homes generally allow for some customizations to the home which means the buyers get exactly what they want upon move-in without needing to make changes.
My neighbor's house in a dump. Will that hurt my value?
This depends on your definition of "bad neighbor". If a house next to yours is in disrepair, it could impact the desirability of your home in the eyes of a potential buyer. Appraisers must take these things, known as external obsolescences, into consideration when valuing a property. But the truth is, it will be very difficult for the appraiser to place a dollar amount on this feature, meaning they may only note it within the appraisal report but not actually deduct value.
Can appraisers use comps from online appraisal sites?
Appraisers do not use Zillow, Trulia, Realtor.com, etc. Appraisers pull their data from MLS. Appraisers can also use comps not sold through MLS if they are available, but ample documentation must be provided. Most appraisers are not fans of the online valuation sites due to their misleading and often outdated information. If you're looking for a better way to ballpark sales data in your area, try searching the local MLS for active and pending listings.
Lower Fees. Faster Turn Times. Better Reports.
Reliable Property Appraisals for Realtors, Homeowners, Lenders & Industry Professionals
Your Local Houston Area Appraisers
Residential & Commercial Values For Private Use Or Lending
Reliable Appraisals For Realtors, Homeowners, Lenders & Industry Professionals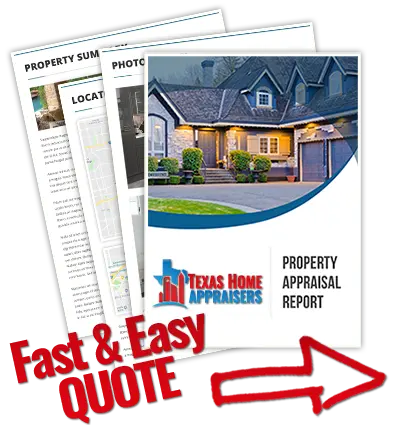 Get A Fast Home Appraisal Quote!
How Much Will Your Home Appraisal Cost?
Complete the Form Below to Receive a Quote From Our Staff