#1 HOUSTON HOME APPRAISERS
Fast & Friendly Residential Appraisals Across The Houston, Tx Metro Area
The Best Real Estate Appraisers In Houston Texas
Are you shopping for an accurate and affordable real estate appraisal service from an independent Houston appraisal company you can trust? Texas Home Appraisers is one of the highest rated locally owned and operated appraisal companies in Houston. We are dedicated to providing competent, courteous and prompt services to all our clients be it homeowners or industry professionals.
Our staff appraisers are all local to the Houston area and are competent in appraising for various property types for any purposes including residential, commercial and mixed-use properties.  Our appraisal fees are highly competitive, you won't find a lower Houston home appraisal cost, and we take pride in maintaining some of the fastest report turn times in the area.
Whether you need a property value report for lending, private use or a legal matter, our appraisal services can accommodate most real estate valuation requirements. We invite you to explore our entire website so you can understand the services we provide and how we can assist you with your appraisal needs. Should you have questions, or do not see the exact service you need, you can use our online contact form or call us directly at the number listed on this page.
Lower Fees. Faster Turn Times. Better Reports.
Reliable Property Appraisals for Realtors, Homeowners, Lenders & Industry Professionals
Professional Houston House Appraisal Services
Local Appraisal Experts
Work with the Houston appraisers that have performed 1000's of real estate appraisals in the area. Unlike many "Management Companies" that contract appraisers from out of area to perform assignments, we are located right here in Houston. Our appraisers' experience within the local market allows us to be faster, more economical and more efficient.
Faster Appraisal Reports
For most of our clients, time is of the essence. Whether it is a lender waiting to see if a client's property is worth enough to qualify for a loan or a homeowner wanting to see what he or she can list their house for, everyone wants their appraisal report yesterday. We get it. In fact, we typically delivery reports 2-3 days FASTER than our competitors.
Better Appraisal Fees
We strive to provide cost effective appraisal services that exceed our customers' expectations without putting a hole in their wallet! Furthermore, we don't believe it makes sense for the average person who needs an appraisal to pay the extra expense of using a complicated government form when a standard appraisal form will work just as well.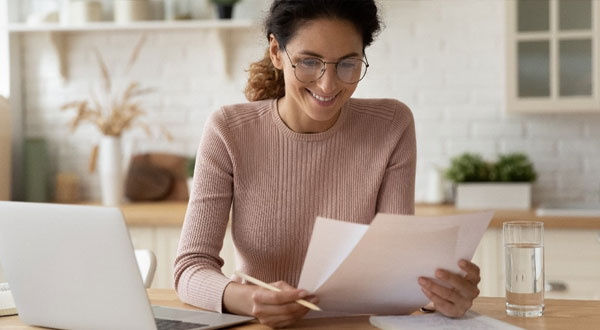 Certified Appraisal Reports
Appraisal reports are delivered via email and contain all the information a client needs to understand how the appraiser concluded the value of a property. These reports are compiled using start of the art software that allow us to pull location & flood maps, census information, cost information, market trends and more. Despite all this information, we strive to make these reports easy to understand while still being full of useful information.
Complete Valuation Service
Some appraisal firms only accept assignments for "easy" property types. At Texas Home Appraisers we have the experience to, and actual enjoy, appraising more complex properties. We provide a full service appraisal solution and appraise virtually all residential properties no matter how simple or complex the assignment. These include single-family homes, multi-family homes, duplexes, townhomes, condos, investment properties, lakefront and rural homes.
Any Appraisal Clients
Since we provide our valuation services to the general public as well as industry professionals, we have divide our fee structure into lender and non-lender fees. Lenders almost always require the government issued forms and there's typically more "back and forth". But appraisals for private use can be reported using a much easier to understand (and less complicated) general purpose consumer form. So our fees for those assignments are lower, saving clients money.
Houston Appraisal Services & Assignment Types
If your appraisal isn't need for a financial institution then it is considered "non lending use". The only difference will be the appraisal reporting requirements, with non-lending assignments being completed on an easier to understand general purpose form. The appraisal process and approach to value will be identical. We also recognize that non-lender appraisals typically require less communication between the appraiser and bank officials such as underwriters. For this reason we have discounted rates for most non lender, private use appraisals. Learn more …
Lending & Mortgage Appraisals
At Texas Home Appraisers LLC we provide our clients with USPAP, FIRREA, FHA/HUD, ERC and FHLMC/FNMA compliant appraisal services. All assignments are completed by well qualified Texas certified appraisers who are familiar with underwriting guidelines compliance. Each appraisal assignment is rigorously reviewed for errors, omission and adherence to client specifications. We offer easy online ordering and digital report delivery in multiple formats. Learn more …
Property Tax Protest Appraisals
If you believe your Harris county property tax records are incorrect, or that your property taxes are too high, we can help. We'll review your situation, and if appropriate, compile an appraisal report for you to present as evidence to HCAD. An appraisal performed by a certified appraiser is one of the few things you can present to the county appraisal office to win your property tax dispute. We also provide tax protest appraisals for Montgomery, Fort Bend and parts of Brazoria & Galveston counties. Learn more …
Divorce & Separation Appraisals
A couple's home is usually the largest asset to be considered during marital dissolution or a separation. Both parties involved will have their own ideas of what it is worth. It is our jobs as appraisers to find a true, unbiased opinion of value that both parties can rely upon. Our appraisers have the experienced required to complete divorce appraisal assignments with the utmost level of professionalism. Regardless of whether the appraisal is ordered by an attorney, an individual involved or an accountant, the assignment will be performed with the same unbiased view of the property and the situation, guaranteeing a fair valuation for all parties involved. Learn more …
Does your monthly mortgage payment include a charge for PMI? Private Mortgage Insurance, sometimes called Mortgage Insurance Protection, is assessed on loans that have less that 20% (some lenders require 25%) equity in the mortgage.  Mortgage lenders are required by federal law to remove PMI once mortgagees have reach the required equity in their home's value. So if the requirement is 80%, you need to have paid 20% of your original loan amount. You can delete PMI faster if the appraised value of your home has increased enough to meet the equity requirements. Learn more …
Estate & Probate Appraisals
Settling an estate is an important and sometimes stressful job. As an executor you have been entrusted to carry out the wishes of the deceased as swiftly and exactly as possible. Settling an estate usually requires an appraisal to establish Fair Market Value for the residential property involved. We are familiar with the procedures and requirements necessary to perform such assignments and to ensure that they meet the requirements of the courts and various agencies.  Learn more …
Commercial Property Appraisals
In addition to our residential work we staff an entire division of Houston commercial real estate appraisers. Just like our other appraisal products, our commercial appraisal reports can be used for any purpose and are available on a wide range of properties including vacant land, mixed use, retail, industrial, warehouses, restaurants, special use buildings and more. If you're looking to work with some of the best commercial real estate appraisers in Houston TX then give us a call today!
Fast & Accurate Values By Licensed Home Appraisers Near You
Work With Houston's Leading Provider of Independent Real Estate Appraisal Services!
Houston Real Property Appraisals
As one of the best Texas appraisal companies, we perform over 1,000 property valuations in the Houston market every year. We offer appraisal services and reports for properties across the Greater Houston Metro area including the counties of Harris, Fort Bend, Montgomery, Brazoria and Galveston as well as parts of Liberty and Chambers. Below are some of the markets within our service area. If your area is not listed, please call us and we will see if we can perform appraisals in your area.
We Offer Residential Appraisal Services in These Houston Communities