Searching for a Certified Home Appraisal in Fresno, TX?
Our Texas certified appraisers are the leading providers of independent residential and commercial real estate appraisals in the Fresno market area. Our philosophy is to deliver a fast, reliable and effective appraisal service that meets our clients expectations exactly. Not only do we deliver our reports faster than most other appraisal firms, we advertise some of the lowest fees for appraisal services in the area.
Our staff of appraisers are all local to the Houston area and are competent in appraising for various property types for any purposes including residential, commercial and mixed-use properties. If you have a commercial property assignment, most our Texas Certified General appraisers hold the MAI designation from the Appraisal Institute and are available across a large portion of South East Texas.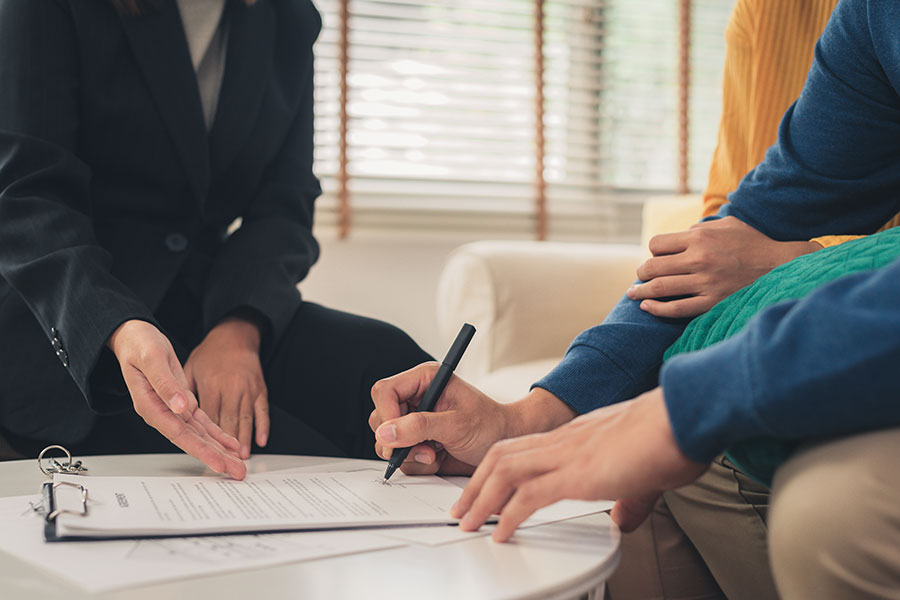 Common Uses for Our Fresno Property Appraisal Reports:
Common Clients Our Fresno Appraisers Work With:
Frequently Asked Questions About Our Fresno Real Estate Appraisal Services
What improvements add the most value to my home?
Though you never want to over-improve your home in a way that exceeds the median standards of your neighborhood, you can increase the value of your home by doing minor paint, fixture, and flooring updates. However, a local appraiser familiar with your market can help you figure out the best home-improvement value.
How do I get a copy of the appraisal report from my lender?
You are entitled to receive a copy of the appraisal from your lender. As part of the loan process, lenders are required to furnish a copy of any valuations performed on the collateralized property, regardless of whether credit was extended to the borrower.
Is an appraisal the same as a comparative market analysis (CMA)?
The two services are quite different in scope and level of research. A CMA will most be comprised of a market comparison approach. While appraisals also us comparable properties, the level of research placed into each property and subsequent adjustments are much more in depth than a CMA. An appraisal report will consider land values, cost approaches and income approaches in the case of rentals. A CMA delivers a "ball park figure", an appraisal delivers a defensible and carefully documented opinion of value. The most influential of all these factors is the person creating the report. Any Realtor can create a CMA without having competence within the market area or home valuation in general. Appraisers on the other hand are bound by ethics rules that require them to have market competence or disclose the lack thereof. Likewise, the agent has a vested interest in the property's selling price whereas the appraiser is bound by a code of ethics to collect only a flat sum for assignments, regardless of their outcome.
What defines a comparable sale for an appraisal?
A comp can be a sale, pending sale or a listing that is similar to the subject based on typical parameters of size, age, condition and location. The appraisal value is heavily based on the sales comparison approach for most residential properties, making comp selection a very important aspect of the process. Much time is spent by the appraiser searching for and reviewing all possible comparables to determine those which are the best indicators of a comparable sale.
Lower Fees. Faster Turn Times. Better Reports.
Reliable Property Appraisals for Realtors, Homeowners, Lenders & Industry Professionals
Your Local Houston Area Appraisers
Residential & Commercial Values For Private Use Or Lending
Reliable Appraisals For Realtors, Homeowners, Lenders & Industry Professionals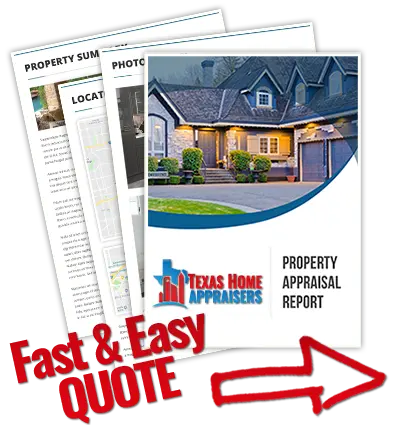 Get A Fast Home Appraisal Quote!
How Much Will Your Home Appraisal Cost?
Complete the Form Below to Receive a Quote From Our Staff