Looking for a Certified Home Appraisal in The Woodlands, TX?
As one of the leading providers of residential and commercial appraiser services in the The Woodlands market area, our certified appraisers can help you with valuations for both private and lending use. Our goal is to provide our clients with a fast, well researched and professional appraisal document that meets or exceeds their expectations and requirements for use. We have some of the lowest appraisal costs in the area and we take pride in delivering reports faster than the typical appraisers.
We only employ appraisers that are local to the Houston area and familiar with its various markets. Our staff is capable of performing assignments for residential, commercial or mixed-use properties. If you have a commercial property that needs appraising our staff of Texas Certified General appraisers can provide you a quote based on the assignment details.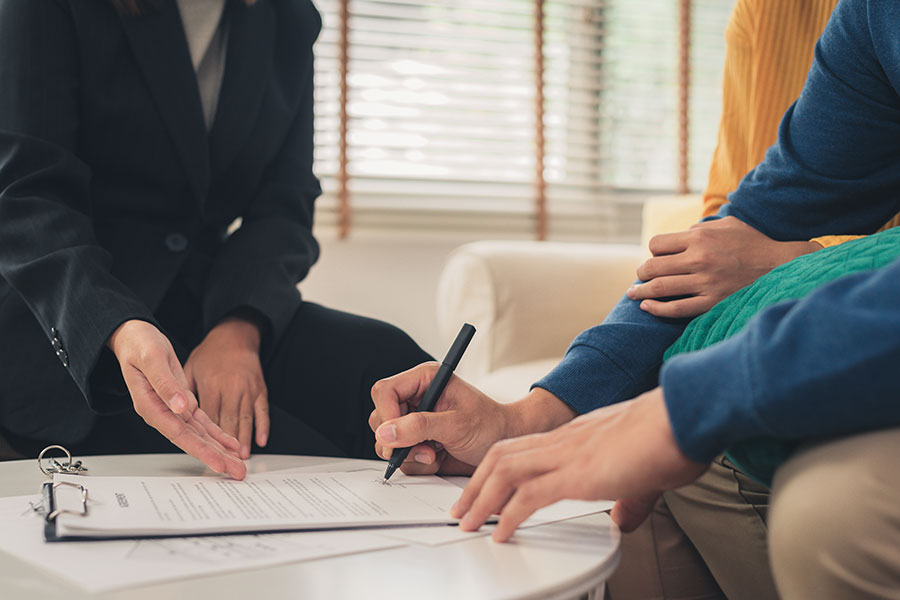 Furthermore, our appraisers are able to provide valuation services for any use including lending, private matters, insurance, legal issues and any other situation that requires an accurate and reliable property value. We are dedicated to providing competent, courteous and prompt services to all our clients be it homeowners or industry professionals. If you'd like to discuss your appraisal needs in more details please contact us via the phone number on this site or the online contact form found above.
Getting scheduled takes minutes! Just submit the short quote request form or ring our number above and one of our licensed appraiser in Houston Texas will be delighted to talk about your appraisal.
RESOURCES:
https://visitthewoodlands.com/
https://www.thewoodlandstownship-tx.gov/
http://www.thewoodlands.com/
Common Uses for Our Woodlands Property Appraisal Reports:
Common Clients Our Woodlands Appraisers Work With:
Frequently Asked Questions About Our The Woodlands Real Estate Appraisal Services
Why does the appraiser need a copy of the sales contract?
An appraiser must review all details of the transaction to ensure nothing that will influence the appraisal value is missed. Of the most concern are the terms of the contract and whether or not they are typical for the market, The sales contract has information such as the interest rate, the down payment amount, seller contributions or other personal property items that might be included in the sale. The appraiser must also verify if the property seller is the owner of public record.
A tax assessor researches recently sold homes to determine the appraised value, they do not rely on the most recent appraisal. Due to local tax authorities being a government entity that can directly affect the appraisal process, appraisers must comply to any questions local tax authority may have. A professional appraisal is a powerful tool in the process of contesting your property tax values.
How is market value defined in an appraisal?
Fair market value, as it is often called is the most probably price a property will sell for in a competitive and open market with both parties being knowledgeable of the property and transaction details.
What defines highest and best use in an appraisal?
Highest and best use is typically the usage for a property that will return the greatest value. Highest and best use must consider what is legally, physically and financially feasible for the property itself.
Lower Fees. Faster Turn Times. Better Reports.
Reliable Property Appraisals for Realtors, Homeowners, Lenders & Industry Professionals
Your Local Houston Area Appraisers
Residential & Commercial Values For Private Use Or Lending
Reliable Appraisals For Realtors, Homeowners, Lenders & Industry Professionals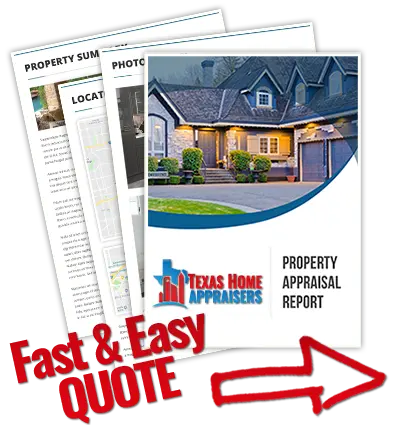 Get A Fast Home Appraisal Quote!
How Much Will Your Home Appraisal Cost?
Complete the Form Below to Receive a Quote From Our Staff