Need a Home Appraisal in the Houston Rice Military Area?
As one of the leading providers of residential and commercial valuation services in the Rice Military area, our Texas certified appraisers can help you with values for both private and lending use. Our goal is to deliver a quick, reliable and comprehensive valuation report that serves our customers' needs perfectly. Our appraisal costs are extremely competitive and we are known for maintaining some of the quickest appraisal completion times in the area.
All of our appraisers are Houston area natives and have over a decade of experience in the market area. We employ appraisers capable of completing all assignment including residential, commercial or mixed-use. If you have a commercial property that needs valuing our roster of Texas Certified General appraisers can provide you a quote based on the project requirements.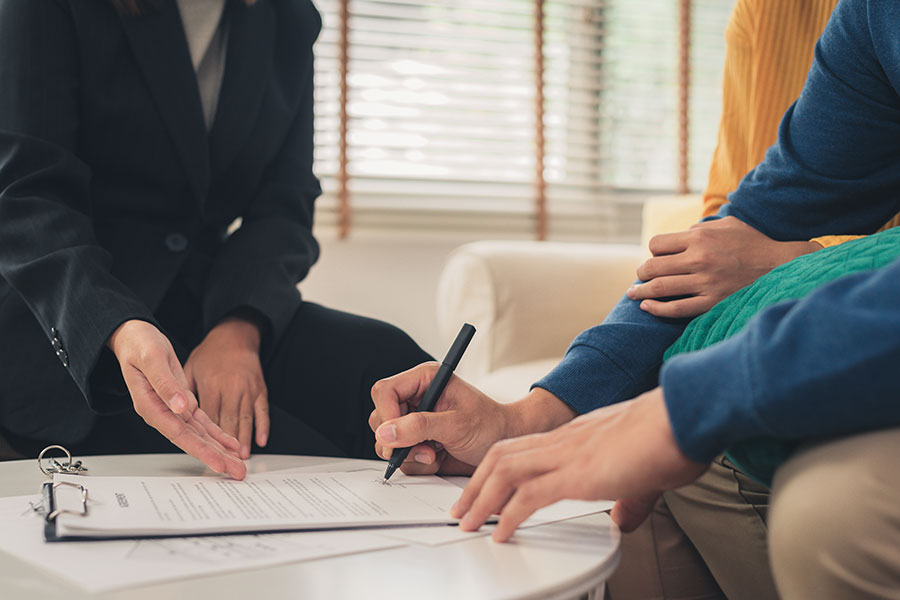 Common Uses for Our Rice Military Property Appraisal Reports:
Common Clients Our Rice Military Appraisers Work With:
Frequently Asked Questions About Our Rice Military Area Real Estate Appraisal Services
Why do new homes appraise for more than resales?
There are several reasons why new homes in a neighborhood will sell for more than a resale but the biggest is usually simple depreciation. While land does not depreciate in values – homes do. The materials and systems used in construction age with time and eventually need to be replaced. For example, appliances in a new home have their full functional life remaining as does the roof, a/c units, heaters, hot water tanks, etc. Conversely, a resale home that is only 4 years old still has four years of depreciation across all components and this must be factored into the appraisal. Lastly, new homes generally allow for some customizations to the home which means the buyers get exactly what they want upon move-in without needing to make changes.
How is a home appraisal different than a Home Inspection?
An appraiser's inspection of the house is solely for the basis of comparison of other properties, where an inspection is the basis for the absolute condition of all aspects of that particular property. An appraiser walks the outside of the property to get a basic idea of the outside condition. He is usually looking for obvious deficiencies in roof, siding, and foundation as well as a general assessment of interior conditions with relation to properties in the immediate neighborhood. Because as appraiser is not a structural engineer, there may be hidden or unapparent physical deficiencies or adverse conditions of the property at the time of the inspection that he may be unaware of. The appraiser will ask about any visible problems and those which may not be visible, and will do his/her best to gauge any impact on value attributable to those problems. In certain cases, if you feel your home has external or internal damage that may be unapparent to the visible eye of an appraiser, you may be prompted to seek the advice of a real estate inspector.
Will my lender provide a copy of the appraisal?
You are entitled to receive a copy of the appraisal from your lender. Lenders are required to provide a copy of any appraisal reports ordered on your behalf regardless of the loan outcome.
What can an appraiser do if there are no comps in my area?
The lack of recently sold comparable properties presents an issue for both the appraiser and lenders. Generally the appraiser will request a variance and to be allowed to go further out in distance or further back in time for comparable sales. Any of these methods are acceptable appraisal practice but since they are out of the "norm" is usually raises red flags with lenders.
Lower Fees. Faster Turn Times. Better Reports.
Reliable Property Appraisals for Realtors, Homeowners, Lenders & Industry Professionals
Your Local Houston Area Appraisers
Residential & Commercial Values For Private Use Or Lending
Reliable Appraisals For Realtors, Homeowners, Lenders & Industry Professionals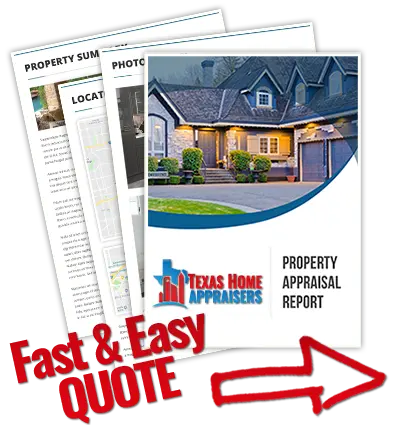 Get A Fast Home Appraisal Quote!
How Much Will Your Home Appraisal Cost?
Complete the Form Below to Receive a Quote From Our Staff