Need an Independent Home Appraisal in the Houston Galleria Area?
Our Texas certified real estate appraisers perform residential and commercial appraisal services throughout the Galleria area for both private use and lending usage. Our goal is to supply our customers with a fast, accurate and comprehensive appraisal service that meets or exceeds their expectations and requirements for use. We have some of the most competitive appraisal costs in the area and are known for delivering completed assignments faster than the typical company.
We only staff appraisers that are local to the Houston area and are experienced with its various markets. Our staff is capable of completing jobs for residential, commercial or mixed-use properties. For commercial assignments we only employ Texas Certified General appraisers with a minimum of 10 years of experience in the Houston market.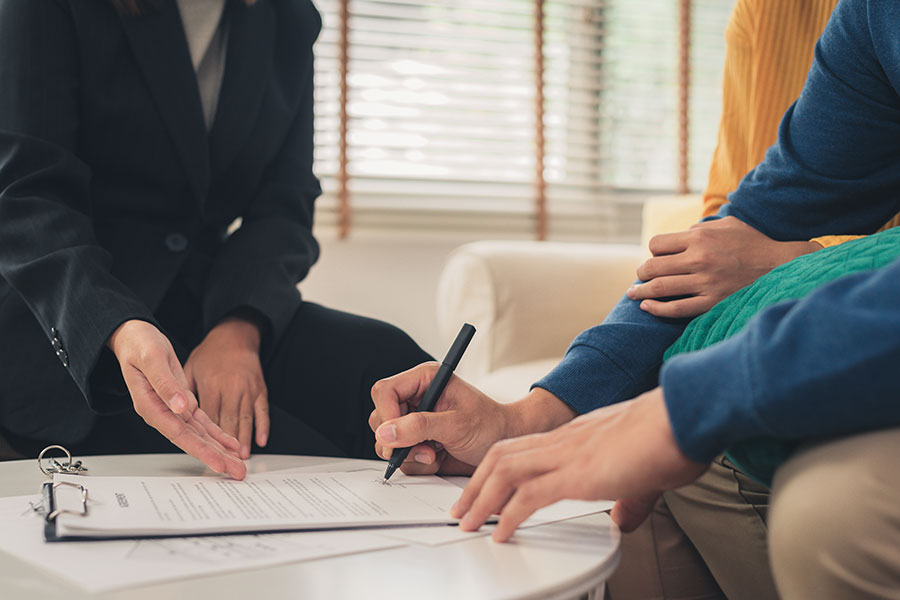 Common Uses for Our Galleria Property Appraisal Reports:
Common Clients Our Galleria Appraisers Work With:
Frequently Asked Questions About Our Galleria Area Real Estate Appraisal Services
Is the appraiser going to measure my house for his report?
Yes, most of the time. The Appraiser will measure the home's square footage and will most likely follow ANSI Standards. A "lazy" Appraiser (yeah, we said it) will use rounded estimates to determine the home's square footage. If you have any documentation that accurately delineates the square footage (like the blueprints) then we suggest leaving that for the appraiser's review.
What sources do appraisers use when researching data?
The appraiser gets his or her information from a wide variety of sources, including the local Multiple Listing Service, local tax assessors records, local real estate professionals, county courthouse records, private public record data vendors, interviews with sellers and buyers, appraisal data co-operatives and his or her own personal knowledge or office files from previous appraisals. The quality and reliability of each piece of information is considered by the appraiser. The appraiser can also use data provided by a 3rd party so long as that data is directly applicable to appraisal, reliable and verifiable.
What documents will an appraiser generally need?
The appraiser typically doesn't need any documentation from you to complete your assignment, unless there are special circumstances where you have information that needs to be considered. With that in mind, if the appraisal is for a sale the appraiser will almost always want to see the sales contract. There may be certain aspects of the contract that could impact the appraisal value. Though usually unnecessary, the following documentation could prove helpful to your appraiser: A property survey of the house and property. A deed or title report showing the legal description. If selling, a list of personal property that will be included in the sale. A list of recent improvements & cost as well as any other information you feel may be pertinent. A copy of your floor plan or a blueprint of the home is usually helpful to an appraiser as well.
Is a home inspection part of the appraisal process?
No. Appraisals and home inspections are two very different services. Inspections involve a licensed home inspector or contractor who evaluates the structure and mechanical systems (heating, plumbing, air-conditioning, etc.) of a house, from foundation to rooftop. While the appraiser must perform a basic inspection of the subject property, it is nowhere near as extensive as what a home inspector does. The majority of the appraisers efforts are focused on market research to determine value based on "assumed" condition of the home.
Can a buyer use appraisal contingency in a sales contract?
An appraisal contingency protects the buyer by giving them an "out" of the contract should the home not appraise (i.e. the value of the home comes in lower than the sales price). For example, if you go to buy a home for $325,000 with an appraisal contingency and it appraisers for $310,000 then you can either walk from the deal or renegotiate down to $310,000.
Lower Fees. Faster Turn Times. Better Reports.
Reliable Property Appraisals for Realtors, Homeowners, Lenders & Industry Professionals
Your Local Houston Area Appraisers
Residential & Commercial Values For Private Use Or Lending
Reliable Appraisals For Realtors, Homeowners, Lenders & Industry Professionals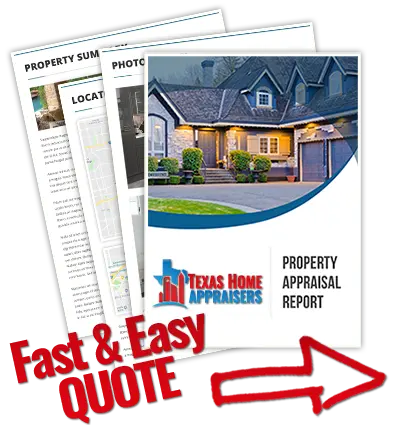 Get A Fast Home Appraisal Quote!
How Much Will Your Home Appraisal Cost?
Complete the Form Below to Receive a Quote From Our Staff