Searching for a Home Appraisal in Hedwig Village, TX?
Our Texas certified appraisers are the leading providers of independent residential and commercial real estate appraisals in the Hedwig Village market area. We strive to provide an appraisal service that meets our clients expectations and is delivered with an industry leading turn time. Not only do we complete our reports faster than most other appraisal companies, we advertise some of the lowest fees for appraisal services in the area.
We only employ appraisers that are local to the Houston area and familiar with its various markets. Our staff is capable of performing assignments for residential, commercial or mixed-use properties. If you have a commercial property that needs appraising our staff of Texas Certified General appraisers can provide you a quote based on the assignment details.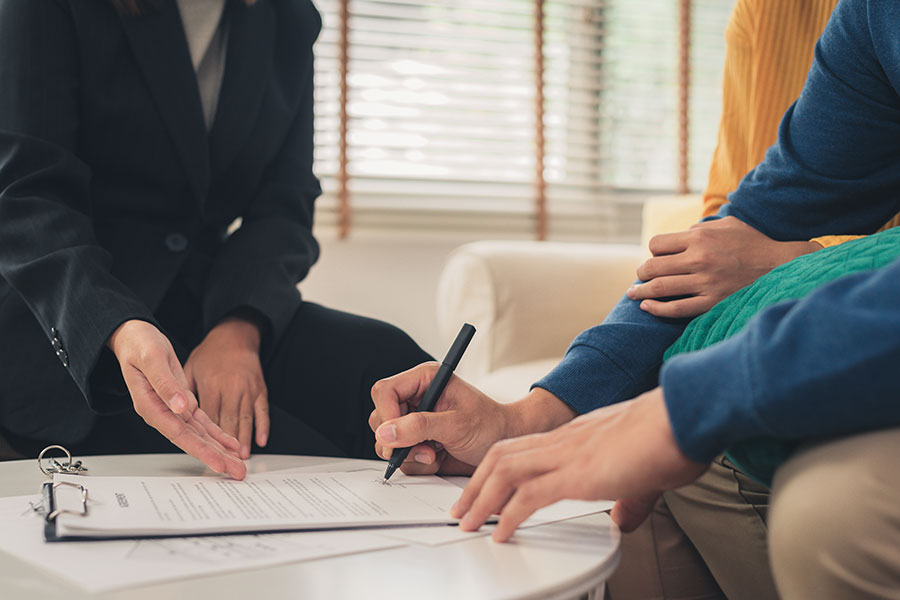 Furthermore, our appraisers are able to provide valuation services for any use including lending, private matters, insurance, legal issues and any other situation that requires an accurate and reliable property value. Be it homeowners or industry professionals, our dedication to you remains the same – to provide a reliable and courteous appraisal service. If you have any questions or you're ready to place an order, simply call the number on this site or complete the appraisal request form found above.
Do you need a licensed houston property appraisals now? Call us or use our online quote form and an appraiser assist you shortly.
RESOURCES:
http://www.villagefiredept.com/
http://www.thecityofhedwigvillage.com/
https://tshaonline.org/handbook/online/articles/hgh06
Common Uses for Our Hedwig Village Property Appraisal Reports:
Common Clients Our Hedwig Village Appraisers Work With:
Frequently Asked Questions About Our Hedwig Village Real Estate Appraisal Services
How long is an appraisal good for?
While the appraisal value you receive is good "as of" the date of the appraisal, values change as the market changes. The speed at which changes in home values occur in your market area determines how long an appraisal value is valid. If your appraisal is for a loan then lender guidelines will also impact the appraiser's decision on comparables and timingin adjustments. Most appraisers and lenders agree three months is the maximum amount of time that an appraisal holds a valid value, referred to as the "term of validity."
Do appraisers use sites like Zillow or Trulia?
Appraisers do not use Zillow, Trulia, Realtor.com, etc. Instead, appraisers mainly rely on the local MLS to find reliable sales and listing data. If a sale took place off the MLS, but is verifiable through reliable means, the appraiser can use that as well. Because of the inaccuracy and misleading data provided by online valuation sites, appraisers usually do not recommend anyone use them for anything other than ballpark numbers. We understand why folks use them and if we had to pick one we like Realtor.com as it's the most reliable information.
What improvements add the most value to my home?
Though you never want to over-improve your home in a way that exceeds the median standards of your neighborhood, you can increase the value of your home by doing minor paint, fixture, and flooring updates. Because some improvements may cost more to implement than they can add to the value of a home, it is more beneficial to have a local real estate appraiser provide a cost/benefit analysis rather than assuming the owner's tastes will conform with the current market trends.
The appraiser asked for a copy of the sales contract. Isn't that a conflict?
An appraiser must review all details of the transaction to ensure nothing that will influence the appraisal value is missed. Of the most concern are the terms of the contract and whether or not they are typical for the market, Certain terms such as seller concessions towards the buyer's closing costs could impact the appraised value if not inline with what is typical in the market. The appraiser must also verify if the property seller is the owner of public record.
Lower Fees. Faster Turn Times. Better Reports.
Reliable Property Appraisals for Realtors, Homeowners, Lenders & Industry Professionals
Your Local Houston Area Appraisers
Residential & Commercial Values For Private Use Or Lending
Reliable Appraisals For Realtors, Homeowners, Lenders & Industry Professionals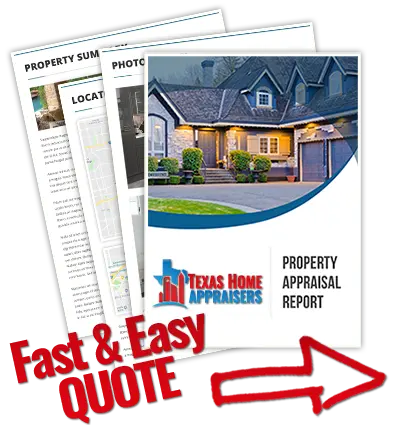 Get A Fast Home Appraisal Quote!
How Much Will Your Home Appraisal Cost?
Complete the Form Below to Receive a Quote From Our Staff