Searching for a Reliable Home Appraisal in the Houston Meyerland Area?
Our Texas certified real estate appraisers deliver residential and commercial appraisal services throughout the Meyerland area for both private use and lending usage. Our mission is to supply our clients with a quick, reliable and professional appraisal service that meets or exceeds their expectations and requirements for use. Not only do we turn around our reports faster than typical appraisal businesses, we offer some of the most attractive fees for appraisal services in the market.
We only employ appraisers that are local to the Houston area and are experienced with its varying markets. Our staff is capable of taking on assignments for residential, commercial or mixed-use properties. For commercial jobs we only employ Texas Certified General appraisers with a minimum of 10 years of experience in the Houston market.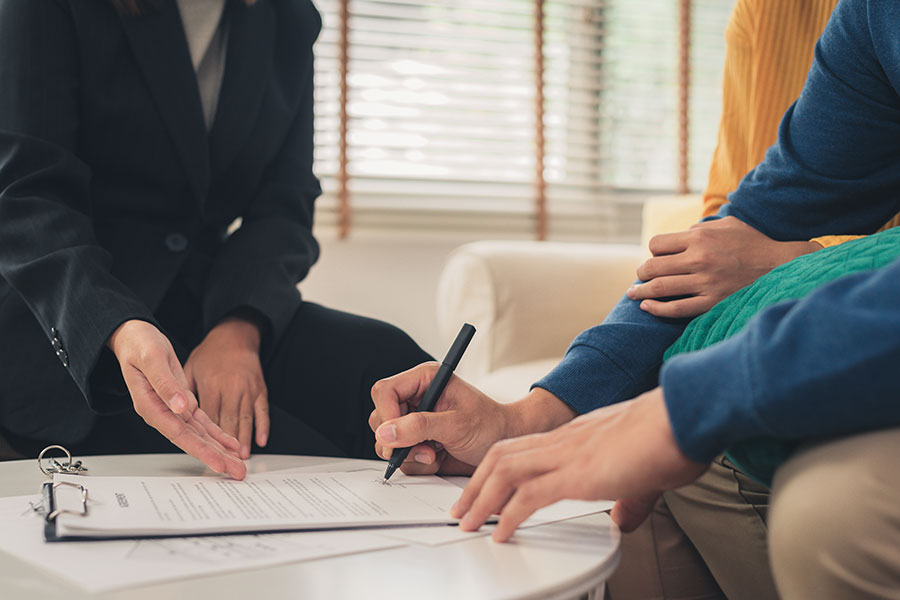 Common Uses for Our Meyerland Property Appraisal Reports:
Common Clients Our Meyerland Appraisers Work With:
Frequently Asked Questions About Our Meyerland Area Real Estate Appraisal Services
What are the technical details of an appraisal?
The appraisal is a research intensive process whereby an appraiser reviews general and specific data, extracts relevant information, and uses this in his/her analysis to determine an estimate of value. The process has six major steps which include: definition of the problem, preliminary survey and appraisal plan, data collection and analysis, application of the three approaches to value, reconciliations of value indications, final estimate of defined value. Common to most all appraisals is the determination of applicable approaches to value which include Market Data, Cost and Income. All approaches which are utilized are reconciled and deduced down to a single estimate of value which represents the most likely value for the property. In most instances, the market data approach is the best representation of buyer and seller influences in the market and relied upon heavily in residential appraisals.
How long is an appraisal good for?
Every appraisal will include an effective date which indicates the day the estimated value was determined to be valid. The speed at which changes in home values occur in your market area determines how long an appraisal value is valid. Under most loan guidelines appraisals do not have a set expiration period; however, because lenders want comps that are no more than six months past, an appraisal should be no more than six months old. The typically accepted "expiration" period for an appraisal is 60 days.
What is a Comparable Sale or Comp?
A comp can be a sale, pending sale or a listing that is similar to the subject based on typical parameters of size, age, condition and location. The appraisal value is heavily based on the sales comparison approach for most residential properties, making comp selection a very important aspect of the process. It is the appraiser's responsibility to adequately research the local real estate market and determine which comparable sales best represent the value characteristics of the subject property.
Do appraisers need attic access?
Appraisers will only need attic access if performing the appraisal for FHA loans. If possible, make the first few feet around the attic entrance accessible so that the appraiser may enter the attic and perform a visual inspection. If attic access is not possible or limited by obstructions, the appraiser can opt to perform a "head and shoulders" only inspection and note this in his report.
Why are home appraisals so expensive?
Real estate appraisal is a highly regulated field with many fees, licensing, insurance, and continuing education costs that an appraiser pays annually to stay in compliance. Appraising real estate is actually very skilled work that is hard to do and requires hours of labor to complete a full appraisal. There are no "templates" and each property is unique plus it must be compared to the current market. This means that even if the appraiser has performed an appraisal on a similar home, he still must review all of the data within the present window of time to determine an accurate current value.
Lower Fees. Faster Turn Times. Better Reports.
Reliable Property Appraisals for Realtors, Homeowners, Lenders & Industry Professionals
Your Local Houston Area Appraisers
Residential & Commercial Values For Private Use Or Lending
Reliable Appraisals For Realtors, Homeowners, Lenders & Industry Professionals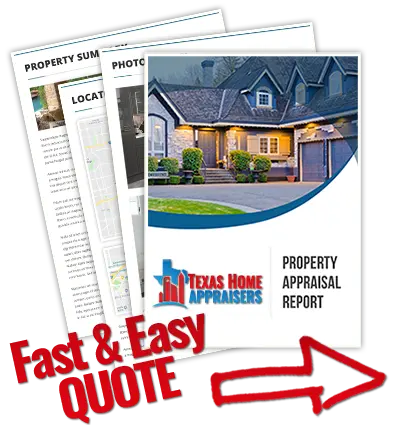 Get A Fast Home Appraisal Quote!
How Much Will Your Home Appraisal Cost?
Complete the Form Below to Receive a Quote From Our Staff