Need a Reliable Home Appraisal in Mission Bend, TX?
Our Texas certified appraisers are the leading providers of independent residential and commercial real estate appraisals in the Mission Bend market area. Our goal is to supply our clients with a fast, accurate and comprehensive appraisal service that meets or exceeds their expectations and requirements for use. Our appraisal costs are highly competitive and we take pride in maintaining some of the fastest report turn times in the area.
All of our appraisers are Houston area locals and have over a decade of experience in the market area. We staff appraisers capable of handling any assignment from residential, commercial or mixed-use. For commercial assignments we only employ Texas Certified General appraisers with at least 10 years of experience in the Houston market.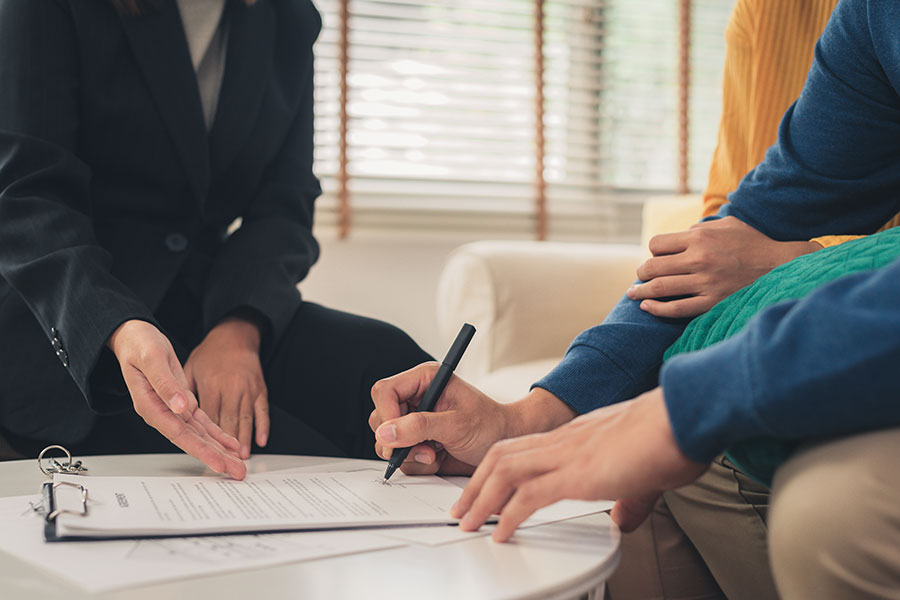 Common Uses for Our Mission Bend Property Appraisal Reports:
Common Clients Our Mission Bend Appraisers Work With:
Frequently Asked Questions About Our Mission Bend Real Estate Appraisal Services
Will my lender provide a copy of the appraisal?
Yes. Lenders are required to provide a copy of any appraisal reports ordered on your behalf regardless of the loan outcome.
How is market value defined in an appraisal?
Market value or fair market value is the most probable price that a property should bring (will sell for) in a competitive and open market under all conditions requisite to a fair sale, the buyer and seller, each acting prudently, knowledgeably and assuming the price is not affected by undue stimulus.
What qualifications does a real estate appraiser have to meet?
Many states require all real estate appraisers to be, at a minimum, state licensed or state certified and have fulfilled rigorous education and experience requirements and must adhere to strict industry standards and a professional code of ethics as promulgated by the Appraisal Foundation. Additionally, appraisers must perform several thousand hours of appraisal work as an apprentice before gaining their license. Finally, appraisers must be able to show competency in not just valuation but in their geographic area.
What can I do to my home that will increase the value?
Absolutely not! The appraiser is required to maintain confidentiality with the client, which would typically be you (if you undertook the appraisal) or the bank (in a mortgage related appra
Though you never want to over-improve your home in a way that exceeds the median standards of your neighborhood, you can increase the value of your home by doing minor paint, fixture, and flooring updates. Because some improvements may cost more to implement than they can add to the value of a home, it is more beneficial to have a local real estate appraiser provide a cost/benefit analysis rather than assuming the owner's tastes will conform with the current market trends.
aisal), not the local tax authorities. The only time an appraisal value would indirectly affect taxes would be in the case of a purchase and that would only be if you purchased for the price of the appraisal.
What defines a comparable sale for an appraisal?
A comp can be a sale, pending sale or a listing that is similar to the subject based on typical parameters of size, age, condition and location. For residential appraisals, the selection and adjusting of comparable sales has the most weight on determining the final opinion of value. It is the appraiser's responsibility to adequately research the local real estate market and determine which comparable sales best represent the value characteristics of the subject property.
Lower Fees. Faster Turn Times. Better Reports.
Reliable Property Appraisals for Realtors, Homeowners, Lenders & Industry Professionals
Your Local Houston Area Appraisers
Residential & Commercial Values For Private Use Or Lending
Reliable Appraisals For Realtors, Homeowners, Lenders & Industry Professionals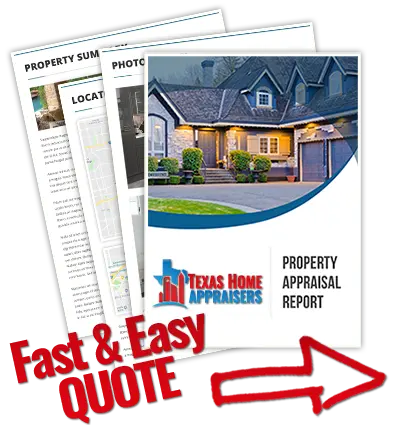 Get A Fast Home Appraisal Quote!
How Much Will Your Home Appraisal Cost?
Complete the Form Below to Receive a Quote From Our Staff