Looking for a Home Appraisal in Missouri City, TX?
Our Texas certified appraisers are the leading providers of independent residential and commercial real estate appraisals in the Missouri City market area. We aim to provide an appraisal service that exceeds our clients expectations and is delivered with an industry leading turn time. Our appraisal fees are highly competitive and we take pride in maintaining some of the fastest report turn times in the area.
All of our appraisers are Houston area locals and have over a decade of experience in the market area. We staff appraisers capable of handling any assignment from residential, commercial or mixed-use. For commercial assignments we only employ Texas Certified General appraisers with at least 10 years of experience in the Houston market.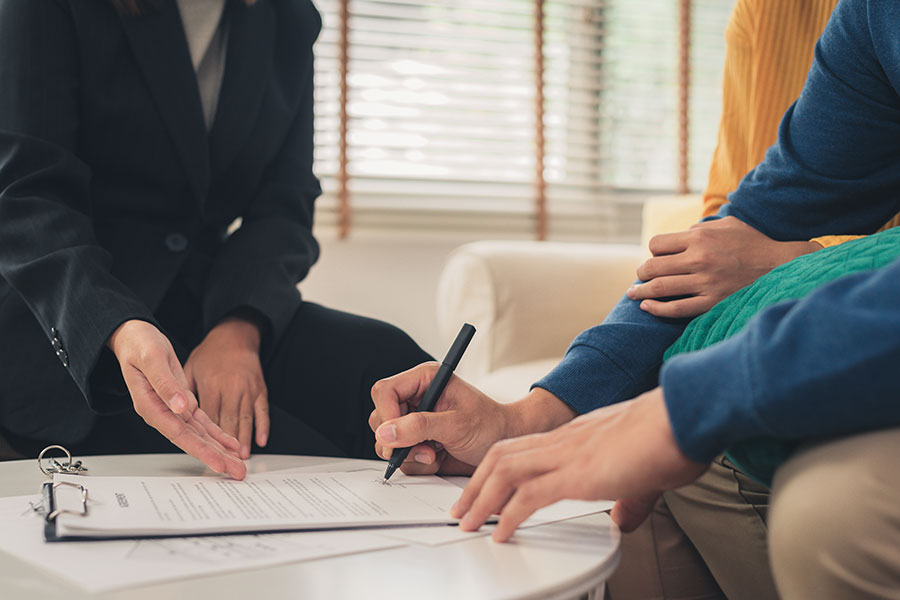 Furthermore, our appraisers are able to provide valuation services for any use including lending, private matters, insurance, legal issues and any other situation that requires an accurate and reliable property value. Whether you're a homeowner or an industry professional, we take pride in deliver a friendly and reliable service. If you'd like to discuss your appraisal needs in more details please contact us via the phone number on this site or the online contact form found above.
Getting a quote takes minutes! Just fill out the web quote request form or ring our office and one of our houston real estate appraisers will be delighted to discuss your assignment.
RESOURCES:
http://www.fortbend.lib.tx.us/branches/mc.html
https://www.fortbendisd.com/mcms
https://www.missouricitytx.gov/
Common Uses for Our Missouri City Property Appraisal Reports:
Common Clients Our Missouri City Appraisers Work With:
Frequently Asked Questions About Our Missouri City Real Estate Appraisal Services
Can an appraisal serve as a home inspection?
No. Appraisals and home inspections are two very different services. Inspections involve a licensed home inspector or contractor who evaluates the structure and mechanical systems (heating, plumbing, air-conditioning, etc.) of a house, from foundation to rooftop. While the appraiser must perform a basic inspection of the subject property, it is nowhere near as extensive as what a home inspector does. The majority of the appraisers efforts are focused on market research to determine value based on "assumed" condition of the home.
What is Highest and Best Use in an Appraisal?
Typically, highest & best use means the use or utilization that provides the most profitable return on investment. For a highest and best use to be acceptable it must be legally permissible, physically possible, and adequately supported when all legal and probable alternatives are considered.
Are real estate appraisals really necessary?
Real estate makes up the largest asset class in the world, making the proper valuation of it essential to the global economy. Real estate appraisers utilize many different methods to determine the current market value of a property. The appraiser's professional opinion acts as a hedge against risky investments or purchases within current market trends. And because the appraiser is trained to be an impartial third party in the lending process, this profession serves as a vital "check in the system," protecting real estate buyers from overpaying for property as well as lenders from over lending to buyers.
Are your general purpose forms similar to the FNMA URAR 1004 form?
A "Fannie Mae" – URAR form report has many items required by the secondary mortgage lending market, that are not necessarily needed in a simple report to find the market value. The most fundamental way to determine market value is to compare the subject property to recently sold homes in a given neighborhood. The lender required 1004 form often has additional requirements to satisfy lender security which is not necessary information for a private appraisal client. An example of this extra data would be census and SMSA information which is strictly for lender's internal tracking of loans. Our general purpose form reports are particularly well suited for helping a seller to price a home for sale, helping a buyer to decide how much to offer or pay for a home, for estate tax, gift tax, tax grievance, uncontested divorce & most any other potential use other than for obtaining a mortgage or in litigation where the report will be used in conjunction with expert testimony.
Lower Fees. Faster Turn Times. Better Reports.
Reliable Property Appraisals for Realtors, Homeowners, Lenders & Industry Professionals
Your Local Houston Area Appraisers
Residential & Commercial Values For Private Use Or Lending
Reliable Appraisals For Realtors, Homeowners, Lenders & Industry Professionals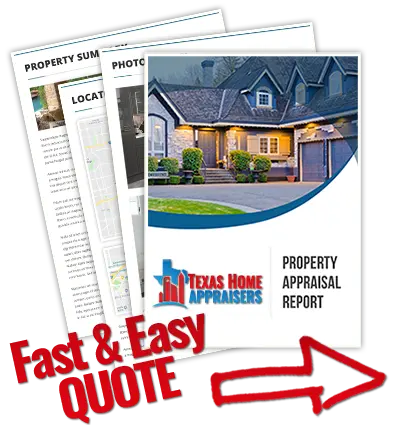 Get A Fast Home Appraisal Quote!
How Much Will Your Home Appraisal Cost?
Complete the Form Below to Receive a Quote From Our Staff