Quick and Affordable Home Appraisals in Spring Branch West, Houston
Our Texas certified appraisers are the leading providers of independent residential and commercial real estate appraisals in the Spring Branch West area. Our philosophy is to provide our clients with a quick, reliable and professional appraisal service that meets or exceeds their expectations and requirements for use. We have some of the best appraisal costs in the area and are known for delivering completed assignments faster than the average appraisers.
Our staff of appraisers are all local to the Houston area and are experienced in appraising for varying property types, for any purposes including residential, commercial and mixed-use properties. If you have a commercial property assignment, the majority of our Texas Certified General appraisers have earned the MAI designation from the Appraisal Institute and serve a large area of South East Texas.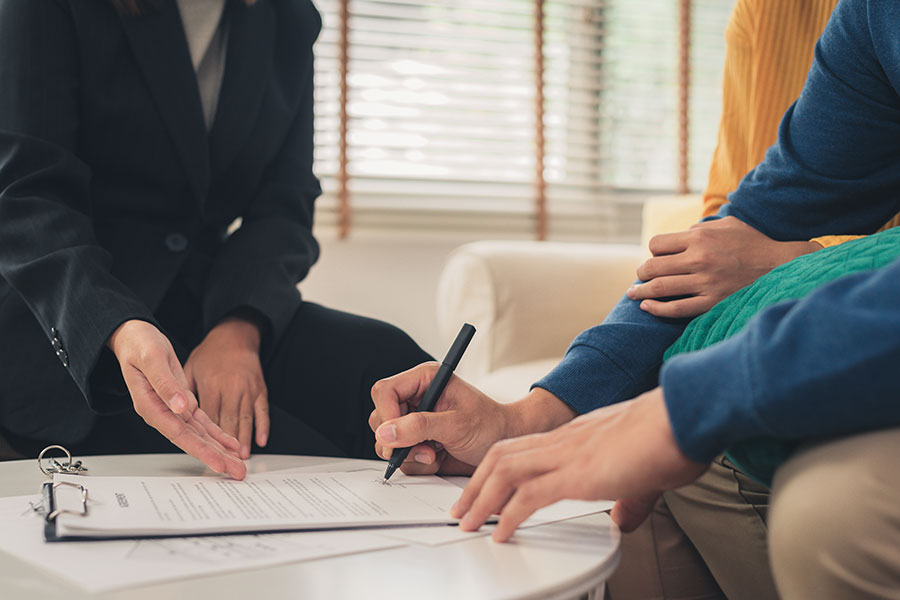 Common Uses for Our Spring Branch West Property Appraisal Reports:
Common Clients Our Spring Branch West Appraisers Work With:
Frequently Asked Questions About Our Spring Branch West Real Estate Appraisal Services
Is price per square foot something that appraisers pay attention to?
A common misconception is that an appraised value is based on square footage and that the value can be determined by square footage times price per square foot. This is inaccurate. In fact, it's the other way around; price per square foot is determined by the value assessed by the appraiser. For example, a smaller fully-remodeled house could actually appraise more than the 1970s-condition larger home next door.
What is an appraisal contingency in a contract?
A sales contingency based on appraisal means that should the property appraise for less than the contract price the buyer can withdraw from the contract without penalty. For example, if you go to buy a home for $300,000 with an appraisal contingency and it appraisers for $290,000 then you can either walk from the deal or renegotiate down to $290,000.
Does my house need to be clean before the appraisal?
Generally not, appraisers are trained to overlook the clutter in the house. With that being said, clutter and cleanliness that is taken so far as to damage the interior condition of the house is another story. It is always beneficial to present the home in its best light while being appraised or shown to prospective buyers.
What qualifications does a real estate appraiser have to meet?
Many states require all real estate appraisers to be, at a minimum, state licensed or state certified and have fulfilled rigorous education and experience requirements and must adhere to strict industry standards and a professional code of ethics as promulgated by the Appraisal Foundation. Additionally, appraisers must perform several thousand hours of appraisal work as an apprentice before gaining their license. Finally, appraisers must be able to show competency in not just valuation but in their geographic area.
Lower Fees. Faster Turn Times. Better Reports.
Reliable Property Appraisals for Realtors, Homeowners, Lenders & Industry Professionals
Your Local Houston Area Appraisers
Residential & Commercial Values For Private Use Or Lending
Reliable Appraisals For Realtors, Homeowners, Lenders & Industry Professionals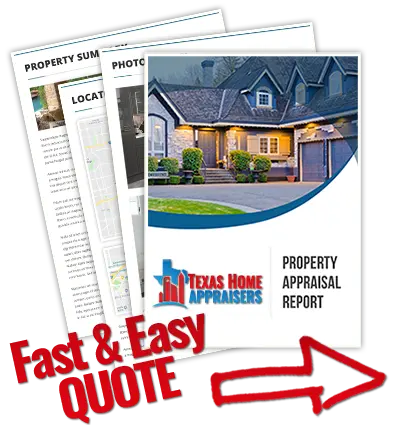 Get A Fast Home Appraisal Quote!
How Much Will Your Home Appraisal Cost?
Complete the Form Below to Receive a Quote From Our Staff